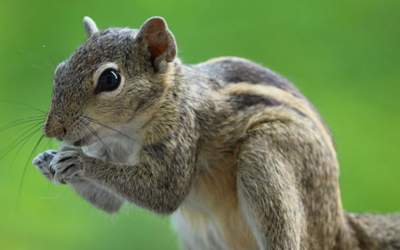 Are you trying to trap the squirrels, but not getting the right result? If yes, you may be using the wrong technique. Catching the squirrels on your own is one of the daunting tasks. The squirrels run very fast which turn out to be beneficial for their easy escape. In order to prevent the damages of squirrels, it is necessary to trap them. So, it is better to hire squirrel removal professionals to get rid of them safely.
When it comes to catching squirrels on your own, people often make some mistakes which lead to unsuccessful result. Here are the common squirrel trapping mistakes you need to improve.
Wrong Trapping Techniques
Bait
Baiting your traps is an important and initial step. If the squirrels are not interested in the bait inside the trap, they will not enter. The typical food items don't attract the squirrels. The right type bait for the squirrels is the peanut butter, nuts and other seeds. These items are enough to invite them into the trap.
Trap Placement
You should place the trap where the squirrels used to visit or where you notice them most rather than in the mid of the roof. Additionally, the trap should be stable as the critter feel safe climbing inside it. Before you keep the trap, inspect whether its latch is working. Insufficient traps for squirrels will cause failure to control them.
Hire Professionals
Squirrels are one of the annoying pests that chew anything around them. They damage the electrical wires which result in a fire hazard and property damage. Thus, trapping them is vital, and for this, professional can help you better. The experts undergo training to control and remove the squirrels. Therefore, you can rely on them to remove squirrels for a long time.
At Pro Wildlife Niagara, we provide friendly and professional wildlife removal services to our residential and commercial clients. Our experienced team of experts utilize useful resources and equipment to get rid of existing animal problems. Call us today for the free estimate for animal removal and control services.