Wildlife Removal & Animal Control Services in St. Catharines, Niagara Falls, Welland & Grimsby
---
Pro Wildlife Niagara provides humane and professional wildlife removal and control services for both residential and commercial customers. Our professionals are trained on how to safely deal with a wide variety of wild animals that may be trying to invade your home and yard. We have the resources and equipments to quickly respond to your queries and concerns. We will rid your home or business from animals such as skunks, raccoons and squirrels.
Apart from providing an effective solution for your existing animal problem, we also implement solutions that will prevent similar issues from emerging again. Our attention to detail and prompt customer services allow us to satisfy our customers and meet their animal removal needs. Our experts are always respectful to your home and property and will make sure there is no damage to your property and belongings.
Tired of spending too much money on Wildlife Control problems that still exist? Call Pro Wildlife Niagara Removal and Control Services to remove nuisance animals from your premises.
Our Wildlife Management Process
Diagnose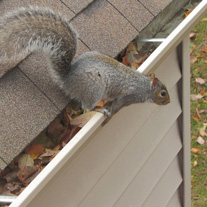 Our team will inspect the area and determine the things that attracted the animal towards your home or business. Then, we create a plan of action to address and remove the wild animal.
Capture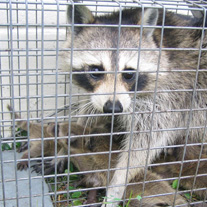 Our professionals use the most effective techniques and equipments to remove animals from your premises. They will capture the animal in a safe and timely manner.
Remove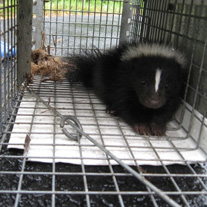 Once the animal is captured, our professionals will relocate it far away from your home to ensure zero infestation in the future. Instead of killing animals, we relocate them to safe places.
Repair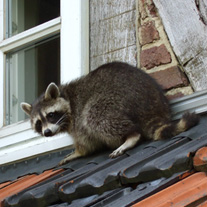 We will restore the damaged entry areas with materials that will seal the entry points along with improving the aesthetics of your home.
Control & Removal of Nuisance Wildlife
Animal removal and control is a situation that generally requires professional assistance. At Pro Wildlife Niagara, removal of wildlife animals is our expertise. We carry out wildlife removal techniques that are humane and environmentally friendly. Our experts provide a wide range of animal removal and control services in Niagara Falls, St. Catharines, Welland and Grimsby.
Our customers just need to name the animal and we'll help you get rid of them in less time. We aim to address the nuisance animals quickly and efficiently so that you can go back to your daily routines without any disruption. Whether you've wildlife animals in your attic, underneath your porch, deck, garage or shed – call our experts today!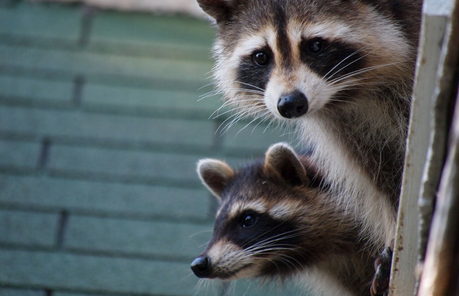 Our Comprehensive Wildlife Removal Services
Raccoon Removal
Raccoons can wreak havoc in your gardens and other building structures. Our experts have all the right solutions to effectively prevent them from your premises.
Skunk Removal
Our skunk removal specialists will use the best techniques to eradicate skunk from your spaces. They will seal the holes and entrances to prevent them from coming back.
Squirrels Removal
Squirrels love to live in attics. They can gnaw on your pipes and electrical wires. Our technicians will trap and relocate them and also seal the potential entry points.