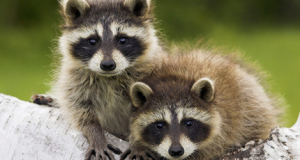 Seeing a wildlife animal in the zoo and your home triggers two completely different reactions! This is very natural as seeing a wildlife in your home can be a very scary thought. So, how does one go about it? Our professionals don't recommend getting close to them or trying to implement any strategy without proper knowledge for the same.
This is not worse as there might be a case when you would be standing in front of the wildlife in no time. So, what to do and what not to do? Don't worry, we'll guide you how to protect yourself in such a scenario.
5 Things Not To Do During a Wildlife Encounter
Touching The Animal

It is highly recommended not to touch the animal unless you have proper knowledge for the same. Animals have a very unpredicted nature and you never know how would they react upon getting touched.

You can even get yourself injured while doing so. Moreover, most of the wildlife animals carry a lot of diseases and if you come in contact with them, might get contaminated with the same.

Removing The Animal

It is very natural to go for the animal and throw them out of your property as they are not there with your permission. One should realize that doing so is not so easy and one should have professional knowledge and skills in doing so.

Also, it is important to find out the entry point from where the animal might have come in and block the same for future protection.

Feeding The Animal

Feeding the animal is not a bad thing unless you want to keep it in your attic or property. They are always in search of food and water and if you will be providing them with the same, why would they go anywhere else?

This is not going to end here as they are going to turn up every day and also bring in a lot of their family members along with them. Having a party? Think once more before feeding!

Cleaning The Area

Animals do create a lot of mess while they are present in your yard or attic. It makes equal sense to clean your area after they leave to clear all the droppings and fix the damages they might have done.

Why we don't recommend doing this is because most of the animals carry a lot of diseases and transform them through their feces and urine. Professionals know exactly how to clean the area without coming in contact with such things!

Locking The Animal

Locking the animal is not the best solution to get rid of it. It will try its best to come out of it and in the process will destroy a lot of things creating a lot of damage to your property. This will lead to a lot of repair and maintenance cost and you obviously don't want that to happen.
Take Professional Help!
Niagara Wildlife is the leading wildlife control company offering fast and efficient services at the most budget friendly prices. Our trained professionals will get the unwanted guest out of your property in no time. Contact us to know more about our services or to consult anything on the phone or in person!