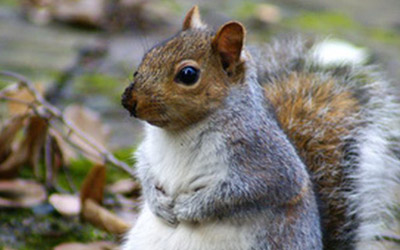 Wildlife damage is the big issue for every homeowner. Wildlife animals create big destruction which can empty out your pockets and zero the value of your home. Some of the wild animals often make human houses their own homes in the desire of food, warmth and other reasons. When the concern is related to your home safety, one must look for these wild creatures and find out preventive measures to keep them far away.
You can look for a few wild animals that give big damages to your property:
Raccoons: Raccoons are wild animals that cause tremendous home damage. They usually attack food sources such as pet food and most of the garbage containers. Once they start getting food sources, they make their nests inside the attics of your home. They are also responsible for destroying electrical wires by chewing them through their sharp teeth. One must look forward to eliminate these furry destructive animals.
Skunks: Having skunks in homes is another big issue as they are the most powerful animals that are difficult to remove. They usually look for food and shelter in homes and get hide under the patio of your homes. One must fence the home properly on those target areas from where the skunk easily crawls into your property. Once the skunk establishes a den in your home, then it is very difficult to remove the smell. You can go with the professional help that can help you in eliminating the skunk problem with high-quality spray equipment.
Squirrels Them: Squirrels cause damage with the help of big and sharp teeth as it allows them to chew away all the food sources such like walnuts, seeds and much more. They are the big home burden that should be tackled on time as their teeth never stop gnawing. Squirrels are problematic for the homeowners as once they enter your home gateway, they start chewing home materials even the metal.
House surrounded with wildlife living is just a nuisance which can cause serious and costly damage to your home. Before they become king of your home, you must look for the professional help. For best outcomes, you can hire our professional pest control technicians at Pro Wildlife Niagara.