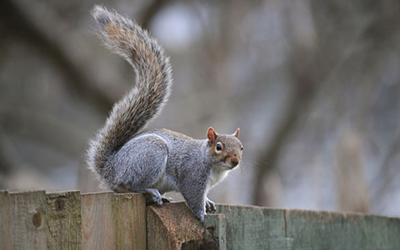 When you faced a wildlife control issue in your home or office, you might not know what to do or where to turn. You may find a number of DIY and easy to fix solutions, but the reality is that these solutions are not permanent and they won't guarantee the problem is fixed for good. Merciful wildlife control experts are focused on removing the animal problems at its root cause.
They are equipped with the required tools, and a lot of knowledge. They have years of experience to efficiently and quickly handle the wildlife problem. You can be sure that the expert you hire will bring expertise and peace of mind. Keep reading on what is involved in the process of wildlife control.
Inspection: Professionals will first spot all entry points by thoroughly inspecting the whole house or office. In order to identify the problem they inspect the potential areas such as walls, vents, roofs, attics, soffits, chimneys and more. Based on the inspection process, a professional evaluate the best method of eliminating the animal without causing damage to your property and harm to the creatures.
Eviction: Animal control professional is coming up with permanent solutions to dealing with wildlife problems in your home or office. In the eviction process, a professional is used humane animal control method instead of trapping. By avoiding direct contact with the animals, professionals successfully shut off all the possible entry ways and solve the problem.
Prevention: After solving a wildlife problem, a technician move onto the prevention phase of humane animal control. Once the animals has been removed, a professional use his expertise to remove contaminated material and clean the area.
Restoration: Once a professional has been completed his job, he will move onto the restoration process. He will repair and fumigate the destruction that wildlife may have caused to your house. Just because humane wildlife control methods are meant to be permanent and long term solutions that ensure the problem does not come back, restoration is an important part of the animal control process.
Decontamination: If you adopt DIY methods for dealing with wildlife problem, you cannot be too careful. Almost all wild animals carry different diseases and can cause serious harm to you, your family and your pets. In the decontamination process, an expert will handle the situation right the first time and advising you on how to sanitize the area.
Humane wildlife removal methods are designed to be effective in long term solutions. If you are dealing with animal problem in your house or office, don't hesitate to give a call. You can speak with our professionals at Pro Wildlife Niagara.